Womens knee high boots for winter
2 min read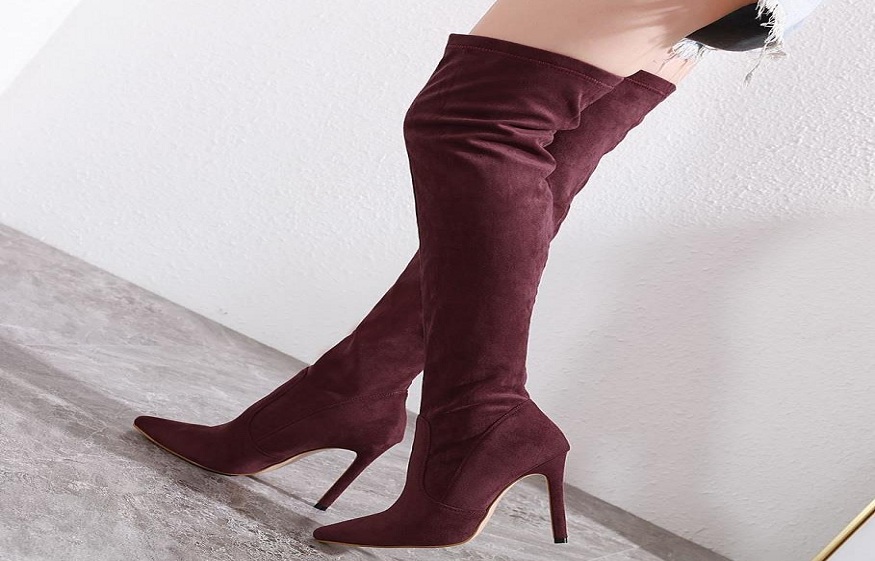 How to Style Knee High Boots for Winter
Knee high boots are a must-have in any cold weather wardrobe, but how do you style them so they look fashionable and not frumpy? Here are some tips:
Pair them with skinny jeans or leggings. This will create a long, lean look that is very flattering.
Wear a tunic or a dress that falls at least to the knee. Again, this will elongate your frame and avoid any bulkiness around the calf area.
Experiment with different colours and textures. Pairing a suede boot with a woollen dress, for example, can create an interesting and stylish contrast.
Accessorise! A scarf, a hat, and some jewellery can really dress up an outfit.
By following these tips, you'll be sure to look chic and stylish in your knee high boots this winter!
How to find the right knee high boots for you
There are a few things you should keep in mind when shopping for knee high boots:
Your height: Knee high boots can make your legs look shorter if they're too big, or they can make your legs look longer if they fit well. If you're petite, look for a boot with a lower heel. If you're taller, you can get away with a higher heel.
Your calf size: Make sure the boot fits snugly around your calf, but isn't so tight that it's uncomfortable. You don't want any gaps around the top of the boot, but you also don't want it to be too tight.
The style of the boot: There are a lot of different styles of knee high boots, from slouchy to sexy. Think about what look you're going for and choose a boot that fits with your style.
Your budget: Knee high boots can range in price from very affordable to quite expensive. Set a budget before you start shopping so you don't fall in love with a pair of boots that you can't afford.
How to protect your knee high boots from rain in winter
If you live in an area that experiences a lot of rain or snow in the winter, it's important to take steps to protect your knee high boots. Here are some tips:
Invest in a good pair of water-resistant or waterproof knee high boots, as this will help keep your feet dry and prevent the leather from getting ruined.
If you don't have waterproof boots, you can try spraying them with a water-repellent spray. This will stop the water from soaking in, but it won't work as well as actual waterproof boots.
Try to avoid puddles and wet areas whenever possible. If you do get your boots wet, stuff them with newspaper or tissue paper so they can dry out more quickly.
By following these tips, you can help keep your knee high boots in good condition all winter long!