Why Classic British Womens wear is Timeless: A Deep Dive into Fashion History
6 min read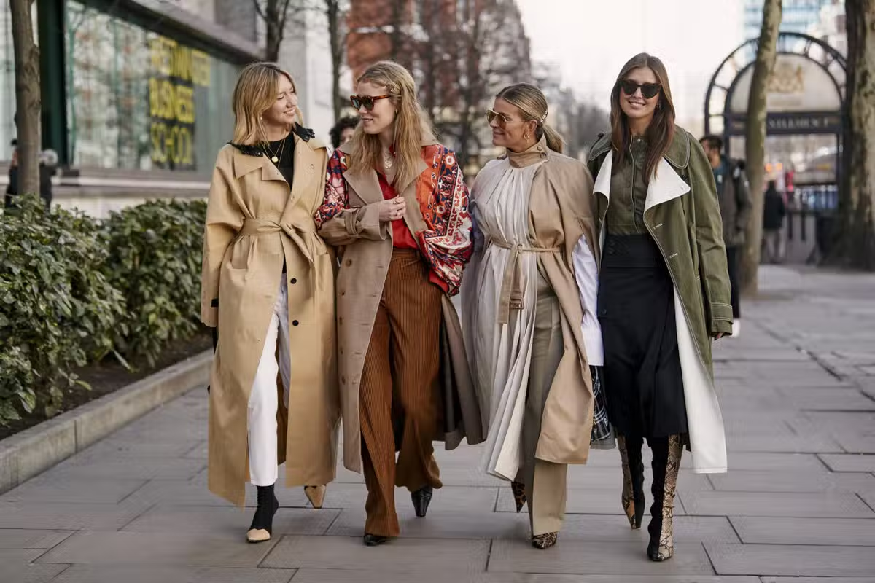 For decades, the fashion industry has been driven by trends that come and go as quickly as a summer storm. But amidst all the ever-changing fads, there's one thing that never goes out of style – classic British womenswear. From tweed jackets to tartan skirts, these timeless pieces have stood the test of time and remained relevant for generations. But why is that? Join us as we take a deep dive into fashion history to uncover what makes classic British womenswear so enduringly chic!
Introduction to Classic British Womenswear
As anyone in the fashion industry will tell you, trends come and go – but there are certain styles that have stood the test of time. Classic British womenswear is a perfect example of this – with designs that can be traced back centuries, there is a reason why these pieces are still covered by fashion lovers today.
So, what exactly is classic British womenswear? It is a style of dress that is characterised by its simplicity, elegance, and functionality. While the specific silhouettes and fabrics may have changed over the years, the overall aesthetic has remained relatively constant.
One of the most iconic examples of classic British womenswear is the trench coat. Originally designed for soldiers during World War I, the trench coat quickly became a staple in the closets of fashionable women. Its popularity only increased during World War II, when it was once again worn by both soldiers and civilians alike.
Today, the trench coat remains one of the most popular outerwear options for women – and it's easy to see why. The timeless design is perfect for protecting against inclement weather, while still looking chic and stylish.
Another key piece in classic British womenswear is the twinset. A simple combination of a cardigan and matching jumper or blouse, the twinset first gained popularity in the 1920s as an alternative to more formal wear
History of British Womenswear
The history of British womenswear is a long and storied one, dating back centuries. From the early days of the Tudor era to the modern day, British women have always been at the forefront of fashion.
Some of the most iconic moments in British fashion history include Queen Elizabeth I's signature ruff collar, the Victorian Era's corseted silhouette, and the Edwardian Era's Gibson Girl look. In more recent years, British style icons like Audrey Hepburn and Kate Moss have helped to cement the country's reputation as a fashion powerhouse.
Today, British womenswear is defined by its mix of traditional and contemporary styles. Brands like Burberry and Alexander McQueen are known for their modern takes on classic silhouettes, while other labels like Jigsaw and L.K. Bennett offer more timeless looks. No matter what your personal style is, there's sure to be a British label that has something for you.
Popularity of Classic British Womenswear Today
There's no question that classic British womenswear is having a moment. High-end designers like Victoria Beckham and Stella McCartney are creating modern takes on traditional silhouettes, while fast fashion brands are churning out affordable versions of iconic looks. Even the Duchess of Cambridge has been seen sporting classic British brands like Barbour and Hunter.
So why is classic British womenswear so popular today? There are a few reasons. First, these styles are incredibly versatile. They can be dressed up or down, and they work for a variety of occasions. Second, they're timeless – meaning you can invest in key pieces that you'll wear for years to come. And lastly, classic British brands have a reputation for quality that is hard to beat.
If you're looking to add some classic British pieces to your wardrobe, there are plenty of options out there. Here are a few of our favourites:
What Makes it Timeless?
There are a few key factors that make classic British womenswear timeless. Firstly, the cut and silhouette of these garments are very flattering and elegant, and never go out of style. Secondly, the quality of the fabrics and construction is excellent, meaning that these pieces will last for many years if they are well cared for. The classic British aesthetic is always in fashion, whether it's the preppy look of the 1950s or the edgy look of the 1980s.
So why exactly is classic British womenswear so timeless? Let's take a deep dive into fashion history to find out…
The cut and silhouette of classic British womenswear is extremely flattering and elegant. This is because these garments are designed to accentuate the natural curves of the female body, without being too tight or revealing. The result is a look that is both stylish and sophisticated.
The quality of the fabrics and construction used in classic British womenswear is also excellent. These garments are usually made from high-quality materials like wool, cashmere, and silk. They are also expertly constructed, with careful attention paid to even the smallest details. This combination of quality materials and craftsmanship results in clothing that is built to last.
Key Pieces to Invest In
There are certain key pieces that every woman should have in her wardrobe. These pieces are classics that will never go out of style and can be mixed and matched with other items to create endless looks. Here are the key pieces to invest in:
-A well-fitting blazer: A blazer is a versatile piece that can be dressed up or down. It can be worn over a dress for a more polished look, or paired with jeans for a casual outfit.
-A basic white tee: A white tee is a staple that can be worn with anything. Dress it up with a blazer and heels, or keep it casual with jeans and sneakers.
-A little black dress: Every woman needs a little black dress in her wardrobe. It's perfect for any occasion, whether you're going out for drinks or attending a formal event.
-Classic denim jeans: Denim jeans are another versatile piece that can be dressed up or down. They can be paired with a blazer and heels for a night out, or worn with a tee and sneakers for a casual look.
-A statement handbag: A handbag is the perfect way to add some personality to your look. Choose one in a classic style that you'll be able to use for years to come.
Examples of Modern Interpretations
There are numerous ways to interpret classic British womenswear in a modern context. One popular approach is to mix and match different pieces to create a unique look. For instance, you could pair a tailored blazer with a printed skirt or wide-leg trousers. Alternatively, you could layer different items such as a turtleneck underneath a dress or button-up shirt.
Another way to interpret classic British style is to experiment with different proportions. For example, you could wear an oversized coat with skinny jeans or vice versa. You could also try pairing a cropped top with a full skirt or wide-leg pants.
Don't be afraid to add your own personal touches to make the look your own. This might involve experimenting with bolder colours and patterns or mixing different textures and fabrics. By putting your own spin on classic British style, you can create a look that is both timeless and unique.
Conclusion
Classic British womenswear is a timeless style that transcends trends and stands out from the rest. With its distinctive cuts, materials, and colours, it's easy to see why this style has stayed in vogue for so long. It can be dressed up or down to fit any occasion whether it's for a formal event or just day-to-day wear. So next time you find yourself wanting to look the part of an English lady, consider investing in some classic British womenswear pieces – you won't regret it!