7 tips for choosing and wearing your shoes well
4 min read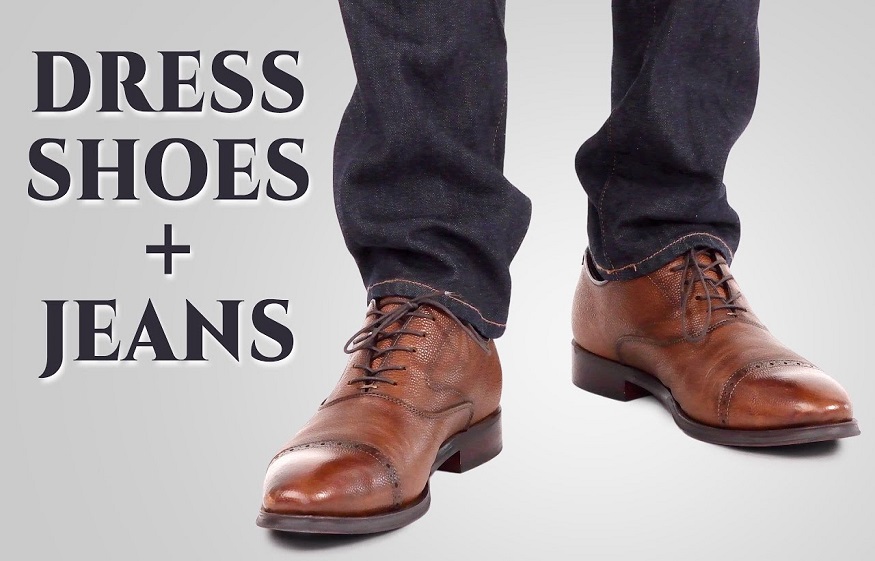 Shoes are a staple of feminine beauty and your wardrobe .
If you wear a nice pair of shoes, you will feel much better in your body and in your mind. You will feel ready to crunch your day to the fullest. Have you ever tried ? Take the test! How does it feel when you start your day with a nice pair of pumps or ankle boots? And on the contrary, how is your state of mind when you spend your day in slippers? The answer is easy, the shoe is an asset charm and good humor ; and how I like to repeat this famous quote: ' Give a woman the right
shoes style woman quote
Why this positive effect on your well-being and state of mind? Because a shoe as I said dresses your foot which itself anchors you in the earth, in your reality, in your life. Well grounded, you are aligned with yourself and ready to take action .
The important thing in this virtuous context is to wear your shoes with style, femininity and elegance .
Do you want to improve your style and always be elegant thanks to your shoes?
I offer you 7 tips to always be elegant and improve your style thanks to your shoes . Let's go !
Tip 1: be sure to choose the right pair of shoes
We often think we know our shoe size well, but this is not always the case. Who says elegance also says comfort to walk well with your shoes , with booster, and support them well over several hours. Your gait and your pace will be all the more assured. To know your shoe size, you must know how to try on your coveted pair of shoes.. To do this, take the time to walk a few minutes with your shoes in the shop to feel if you are comfortable; take the time to ask questions to the salesperson, they should normally answer them with pleasure: is this pair comfortable? Do you get good feedback from your clients? Are they successful? So many questions that will allow you to evaluate your potential future acquisition.
Another little trick : bend your knees, squat down on the soles of your feet. If your toes bump into the end of the shoe, it's too small.
Tip 2: Go for quality, not quantity
Before you go shopping, make a list to stick to what you need. This will prevent you from ending up with several pairs that are too similar in your shoe cabinet. What would you do with the umpteenth pair of ballet flats that you only wear for part of the year anyway!
In addition to a list, feel free to touch and observe the pair of shoes you want to buy . How is the material? Are the finishes of good quality? Does the shoe feel sturdy?An infallible trick that we often forget: the decryption of small labels. We tear them off once we get home before even looking at them. However, they give us all the necessary information to know if your pair of shoes is of quality. To know how to decrypt these labels for sure, I refer you to this article which will teach you how to do it quickly with the right information. Don't forget that a pair of quality shoes will hold up much longer over time, it will benefit your wallet and what a pleasure to buy in a conscious and reasoned way.
A pair of shoes made of quality materials is much more elegantthan a pair of shoes whose materials are of poor quality. It can be seen with the naked eye and your feet will also thank you for being much more welcome. Who says comfort says elegance, we come back to the first advice.
Tip 3: master walking with high heels
These famous high heels make us fantasize, they shape our legs and our silhouette, make our look so feminine and elegant . It is therefore a question of controlling your pace in their company, to avoid this penguin or robot gait that you have certainly already observed in the street with fear. Elegance level, it's zero!
To master walking in high heels, practice at home at your convenience . Look straight ahead, breathe, swing your hips, spread your feet slightly but not too much, stand up straight. You will see that by dint of training, your gait will be more and more assured. You'll feel more comfortable, more confident and better in your favorite pumps. Spring is upon us, that's good!
walk well in heels
Tip 4: make the right combinations with your clothes
Your style and your elegance will also go through the right combinations between your outfits and your shoes . Not only according to the times of your day or the context, but especially according to the choice of your clothes. Some examples for you to understand: