How to tie his shoes ? Original methods to stand out
3 min read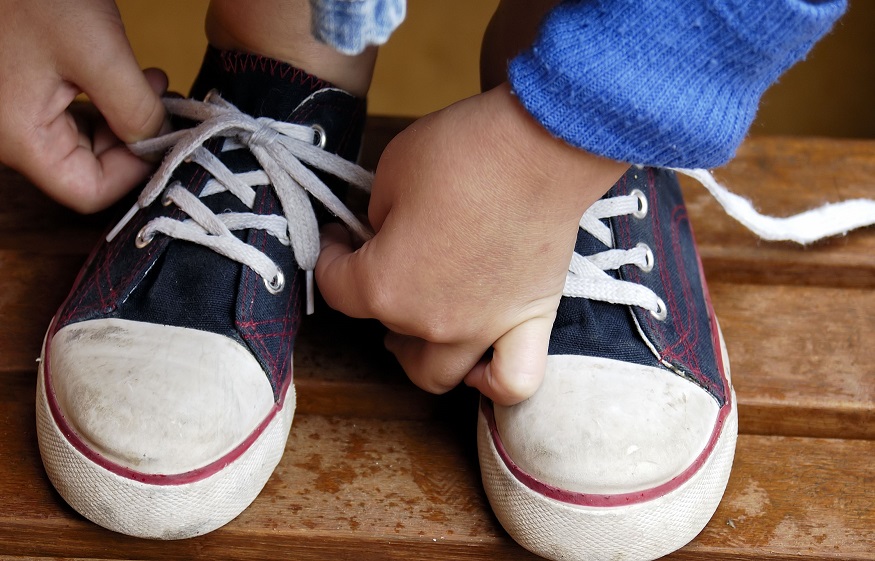 You might think tying shoes is simple and mundane, but it's not! How to tie shoes in an original way? See for yourself how easily you can make your shoelaces not a functional part of your wardrobe but a stylish way to diversify your outfits. In this article, the most fashionable inspirations are waiting for you!
Tying your shoelaces doesn't have to be boring! Here are some creative ways to take advantage of the enormous potential of this accessory.What to start with ? Ideally by the laces! Nowadays, the classics like white and black is not all, the laces come in all the colors of the rainbow. Thus, your field of maneuver to diversify your style increases, especially since colored laces are an easy and inexpensive way to refresh and spruce up old shoes!
If you like subtle details, opt for pastel pink, sky blue or mint green. Want to brighten up your outfit? Choose yellow shoelaces that will pair perfectly with shoes with yellow, white or black accents.
Want a more pronounced effect? So, wear white sneakers with neon pink, purple or turquoise laces.
You can also opt for a double tone contrast game. With light shoes wear dark laces and vice versa. A black and white duo will be perfect in this case.
Because fashion, especially street fashion, is fun and defies convention, experiment with different colored shoelaces .You can tie your colored shoelaces in various ways. Here are some ideas.
How to lace a shoe without seeing the knot?
You're not a fan of shoe lacing with an apparent knot? Luckily, there is a method to lace up without the knot showing. It's simple and very trendy! Lace up your shoes and remove the tongue so as to place the knot behind. The effect obtained will be great and your laces will come undone less often since the knot will be better supported.Check out more Bronx sneakers that you can tie in a variety of ways.
This method is especially successful on sneaker models such as the adidas Falcon . This will highlight the brand's signature tab with the adidas Originals logo .
Do we have to tie our shoes down to the last eyelet?
Have you ever wondered about the mysterious last eyelet left "empty" on sneakers or ankle boots? It is certainly not due to the laziness of those who wear them but rather to a perfectly deliberate choice.
If you want to highlight your casual style, ignore the last eyelet by tying your shoes and even two in the case of high shoes. Just remember that the shoes will be less stable. So if you plan to ride a skateboard or scooter, it's best to lace them up all the way. Both versions will look great especially if you hide the laces inside.
In 1932, Chuck Taylor added two eyelets to the side of the upper to the legendary Converse. Although we might think they were for ventilation, in reality they were for lacing shoes. They provided more stability to the basketball players who wore them.
Wider laces for more possibilities
Do you like imposing decorations? Then you will surely appreciate wide shoelaces resembling satin ribbons. Shoes with such laces must have appropriate eyelets. Models of Puma sneakers offer such solutions as the Vikky, the Basket Heart or the Suede Heart.
Lacing methods for high shoes
How to tie the laces of high shoes such as snow boots for example? Simply surround the high and characteristic upper of these shoes with the laces. Discover the stylish winter boots from Tommy Jeans with a sheepskin lining and thick laces similar to those of trekking shoes that will remind you of faraway escapades:
This is an ideal method for Moon Boot fans but you can also use it on high sneakers or rangers.
As you can see, there are different ways to tie shoelaces. It all depends on your taste and style. So feel free to experiment, especially with colors! If you want to go back to the subject of lacing shoes from the beginning and know how to wear them for various occasions, we invite you to read our article on this subject.