How to wear high ankle boots? 6 tips for a successful outfit
3 min read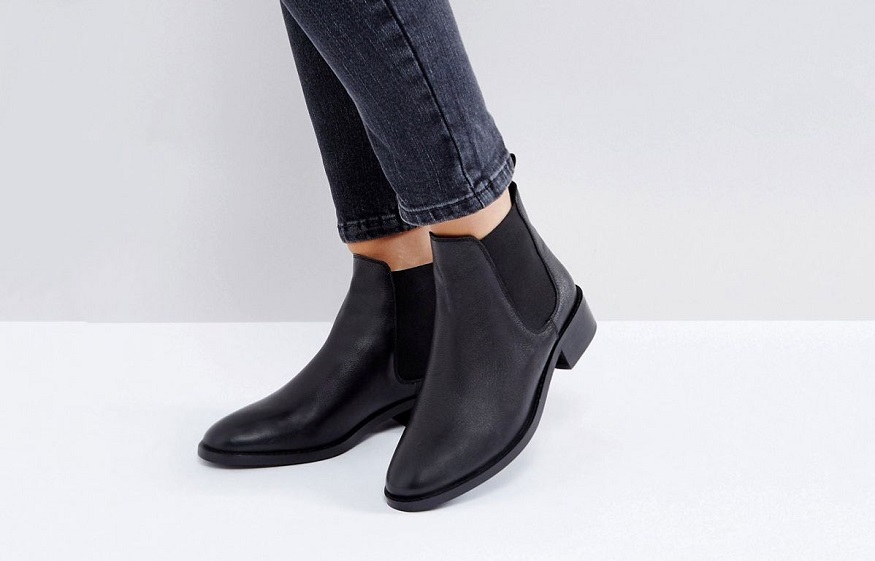 Do you know why ankle boots, cowboy boots or rangers have been fashionable for several seasons? Because these shoes go with both elegant and casual outfits! You can wear them with pants, skirts or dresses. What to wear with high boots to be trendy? The possibilities are many! Here are our ideas for original outfits.
Rangers: ideal shoes for a comfortable urban style
Rangers, that is to say high ankle boots with a flat sole, are very practical shoes especially for the autumn-winter season. You can wear them for work, shopping or going out with friends. When designing a simple casual outfit, pay special attention to the pants. Narrow pants that reveal all the shoes will be ideal with rangers. Complete the whole thing with a camel-colored coat, a trendy checkered scarf and a handbag with imposing buckles.
Advice from our stylist:
Wear rangers with oversized dresses. For colder days, add tights and leggings. Let them protrude slightly and carelessly from the edge of the ankle boot.
High and feminine ankle boots for elegant outfits
For elegant outfits, bet on high heeled ankle boots. They refine the silhouette and make you even more feminine. With wider thighs, wear ankle boots with a block heel. While for slender women, we recommend high ankle boots with a stiletto heel and decorations to round off the silhouette a little. Wondering what to wear these shoes with? They will go perfectly with mini or maxi dresses. Heeled ankle boots will also go well with outfits that stop below the middle of the calves.
Extravagant? For a summer evening wear peep toe ankle boots
You can create a fashionable summer outfit for your evenings with friends by choosing to wear peep toe ankle boots. Stylish models with uncovered toes are an ideal proposal for summer! For the daring ladies, we suggest lace-up peep toe ankle boots available with a stiletto, block or wedge heel. Wear them with denim shorts or a leather mini skirt and you have the perfect outfit for a concert or a night out in no time! Suede ankle boots in shades of pink will go wonderfully with an orange dress with a perfecto jacket.Baldowski lace-up peep toe ankle bootsBlack pants, high lined boots, an olive green parka with a trendy pom pom hat and you're ready to go out. Easy? Obviously ! Fashionable ? All the more!
You can easily spice up such a basic set. Contrast the color of the ankle boots with the parka and decorate the trousers with a belt with a showy buckle. Accessorize it all with gold jewelry that will give character to classic clothes. The effect is guaranteed!
High black ankle boots in a glamorous style
How to wear high ankle boots? With dresses, of course! Ideally those of the oversize type. The airier the dress, the better! Opt for the mini or maxi variants widened at the bottom. With such an outfit, opt preferably for high and black ankle boots with a thick sole, wedge or with a square heel. To energize your look, complete this outfit with a trendy hat or a designer handbag with a chain shoulder strap and rivets.