Another version of high heels. Wedge shoes, yes, but for whom?
2 min read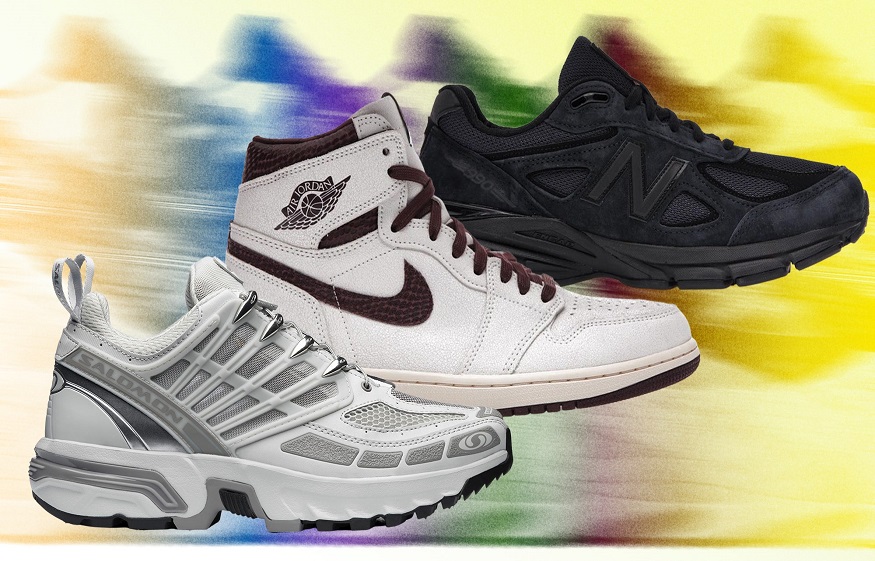 Wedge shoes are a perfect replacement for stiletto heels. They make us taller by a few centimeters, visually slim the calves and lift the buttocks. And above all, thanks to better stability, they are much more comfortable than stilettos or block heels. Who are these wedge shoes for?
Despite many benefits, wedge shoes are not for everyone. Find out who will look great in it.
Who are wedge shoes made for?
Wedge shoes are raised over the entire length of the foot. Unlike a traditional high heel, body weight is distributed more evenly, making walking in wedge heels more comfortable. A thick sole has, however, also a significant disadvantage: it visually weighs down the lower part of the silhouette.
For this reason, wedge shoes will be ideal for people who have thin and long legs. Also think about wedge sneakers, ideal for spring. It is a good solution for women with very thin legs. Wedge shoes enlarge the legs, equalizing the proportions at the same time.
Espadrilles Pepe Jeans
Wedge shoes: who benefits from them?
Some disadvantages can be used as an advantage. Wedge shoes are a godsend for women who have broad shoulders and large chests. Visually loading the lower parts of the body will make the figure more proportionate. These are also shoes for you, if you have fairly massive thighs. Here too, they will help you balance the proportions. On the other hand, these shoes should be avoided by women who have wide calves.
Wedge shoes are also not recommended for women of small stature as well as for those with short legs. These shoes risk packing the silhouette by giving an impression of heaviness.
Espadrille Guess
Not so scary these shoes
Does all of this mean that wedge shoes are only for thin women with long legs? Not necessarily ! A few simple tricks will allow you to take advantage of the few extra centimeters, without having to sacrifice comfort.
The first is to choose wedge shoes in a color similar to your skin tone or in a pastel color. Dark shoes stand out too much and will draw attention to large parts of the body.