Tailoring Women's Businesswear
3 min read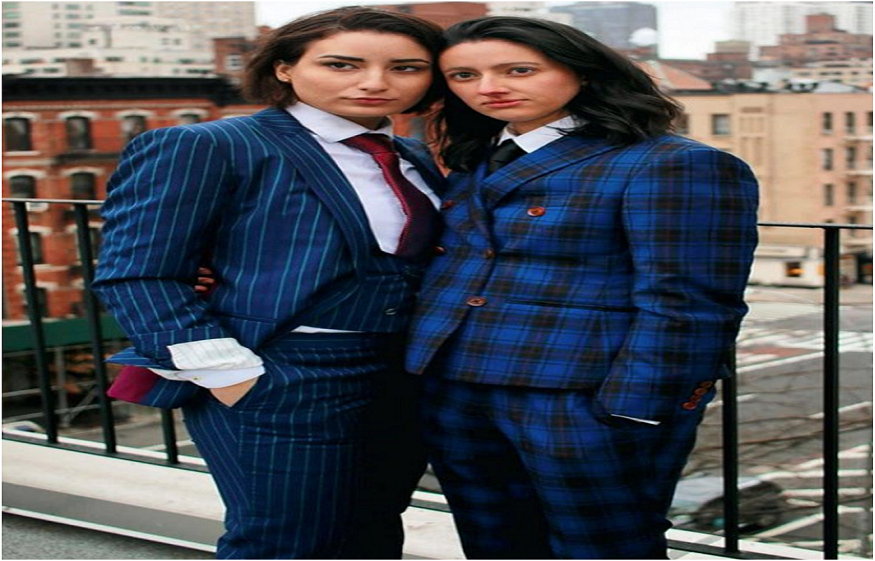 Today's businesswear options for women are more diverse than ever. This is thanks to liberal borrowings, the recalibration of LGBTQ+ fashion into mainstream fashion, and genderless and unisex styles dominating runways worldwide. When it comes to women's businesswear, striking just the right chord requires the right combination of professional tailoring and personal style. A woman can accentuate and radiate confidence with the right tailoring and take her garments up a notch visually.
Alterations Should Be a Given
Tailored suits make the difference between a nice suit and a perfectly polished one. A great tailor will provide impeccable precision and expertise that you cannot find anywhere else regarding your pants, suits, and blazers. Be sure you can trust your tailor with your most precious garments before entrusting them for customising. Our tailors at The Tailory New York each have years of custom tailoring experience and in-depth knowledge of pattern-making and clothing construction. A well-fitting custom garment is the perfect combination of a superb fit and individual choice.
Respect The Rules When It Comes to Size and Shape
It is generally recommended that hems be taken up to four inches to fit your body's natural lines. A custom jacket or blazer should fit your back shape exactly to achieve the best fit. Taking off more than that will detract from the garment.
Adjust For Better Range of Movement and Comfort
Tailoring is not only about cutting excess fabric to fit better but also about creating more space by letting seams out, or cutting slits and vents for extra flexibility. Good quality tailoring should allow you a full range of movement withno constrictions.
Adjust For the Right Length for You
Finding the right length is key to finishing the overall look. The general rule for men's pants is that skinny pants should hit at the top of the shoe for a small break, while wide-leg pants should skim the floor. This gives a body-balancing look and allows the fabric to fall at its best. However, with women's businesswear, the rules are a little more relaxed, and you can make your own stamp on what length you would like, depending on what shoes you plan to wear. Generally, though, we recommend the following:
For classic, full-length women's pants, the hem should be long but not touch the floor and show just a little foot. If you are going for straight-leg pants, the hem should cover your ankle and the back of the heel. For skinny pants, these look most polished when worn at ankle length or above – especially if you are wearing heels with them. If you are wearing flats, the hem should be somewhere midway between full-length and ankle-length.
Streamlining Your Silhouette Can Be a Game-Changer
Tailors are pretty much miracle workers because they can make fabric do several things that work well for you and ultimately optimise your wardrobe. This can include closing pockets in pants for a more streamlined look or adding hook-and-eye closures between buttons on a shirt to eradicate any bumps or gaps around the bust area. The list goes on – your personal tailor will address every last detail.
Contemplate The Custom-Made Approach to Suits and Tailoring
Customsuits leave nothing to chance and are definitely worth the investment due to the confidence they provide. Additionally, our garments are so well-tailored that they will last for decades in your wardrobe, which saves you money in the long term. We can also tailor them multiple times to ensure the suit adapts to your ever-changing body.
Contactus today to get the tailoring you deserve. Our experts will take away all your wardrobe worries and leave you looking and feeling a million dollars.