The most beautiful Rolex watches for women
3 min read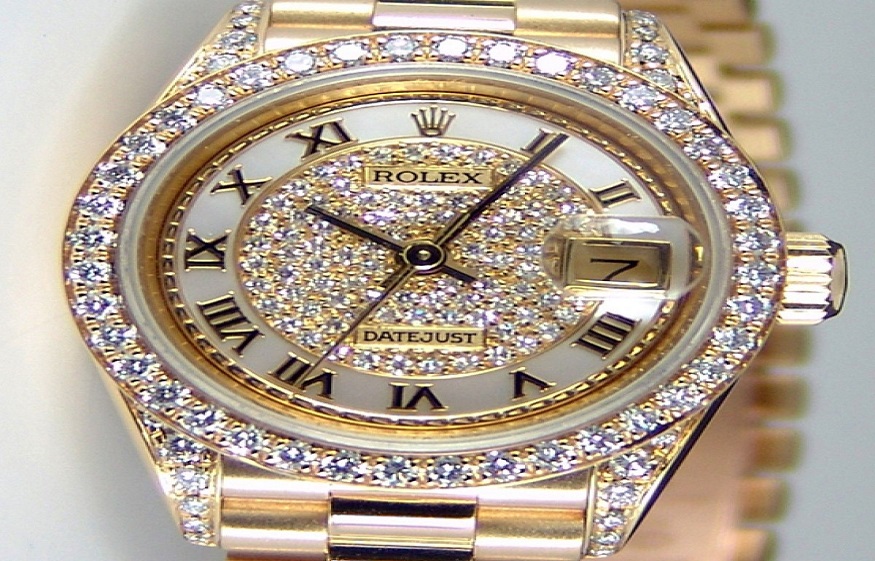 The Rolex brand has managed to find the balance by designing stylish and quality watches. If you are looking for a wristwatch to wear every day, the creations of the house are ideal. With a timeless design and great finesse containing an unparalleled feeling of reliability, Rolex watches for women are designed to sublimate feminine beauty. They are made of noble materials and are adorned with natural stones, presenting a wide variety of associations.
The characteristics of Rolex watches for women
The Rolex creations have a common characteristic, while being differentiated by their adornment.
The dial, the first characteristic element of Rolex watches, is responsible for their identity and their readability. Identifiable by its hour index, the Rolex dial is available in several variations of colors, textures and patterns. It is manufactured in the Rolex workshops, largely by hand.
After the dial, Rolex watches are also recognizable thanks to the appliques that give depth to their personality. The Rolex Crown at 12 o'clock is an example of this, always made in 18 ct yellow, white or rose gold. The appliques are characterized by their great diversity, sometimes coated with luminescent material or a subtle color that blends perfectly with the dial.
Finally, the Rolex crown is the brand's logo and symbol of excellence. It appears on the majority of Rolex dials and replaces the 12 hour index on some dials. The crown comes in the form of small 18 ct gold appliques.
Oyster Perpetual Datejust
If you're looking for a Rolex watch for women , the Rolex Datejust is a smart choice. Recognizable among all thanks to the small window on its dial, the Oyster Perpetual Datejust pleasantly enhances the silhouette of the wearer. It also has a screw-down crown which makes its mechanism more waterproof. This Rolex watch is particularly functional, and it benefits from a timeless design. It is the brand's first self-winding wristwatch model. You can try the ultimate Rolex experience by choosing the two-tone version, a mix of gold and silver. For those who prefer smaller, more feminine models, there is the Lady Datejust.
Cosmograph Daytona in rose gold
The Cosmograph Daytona graces a woman's wrist beautifully, especially when it's in rose gold. This model brings a contrast between masculine and feminine elements, allowing perfect combinations in fashion. If you want to wear it in all its glory, the sumptuous Cosmograph Daytona from 2008 is perfect. With a robust and masculine design, the Daytona also brings a very feminine touch with rose gold. It is one of the ideal Rolex watches for women.
pearl master
Fans of more feminine Rolex watches can turn to the Pearlmaster. Nicknamed the crown jewel, the Pearlmaster features a wealth of decoration, set with precious stones such as diamond, ruby ​​and sapphire. It makes the wearer more elegant thanks to its curvilinear and subtle look. As a bonus, its sparkle is matched only by its extravagance.
The Pearlmaster collection offers you a wide range of models to choose from according to your taste and budget. In any case, they are all good investments, like the 1997 Pearlmaster in 18-karat gold with its subtle dial and very elegant look.
Rolex watches for women are real dream jewels for those who want to indulge themselves with a quality creation. Made from noble and high quality materials, they are both refined, elegant and timeless.